Rack system
Here you can download the Complete guide for the MS rack and shelving system.
MS RACK AND SHELVING SYSTEM
for storing medical supplies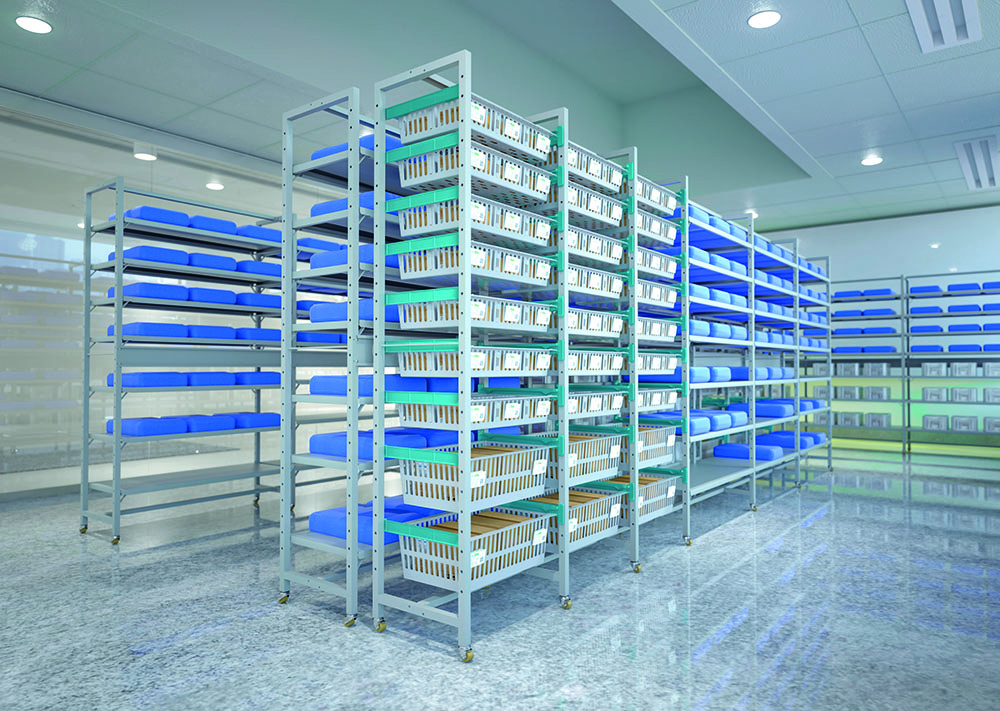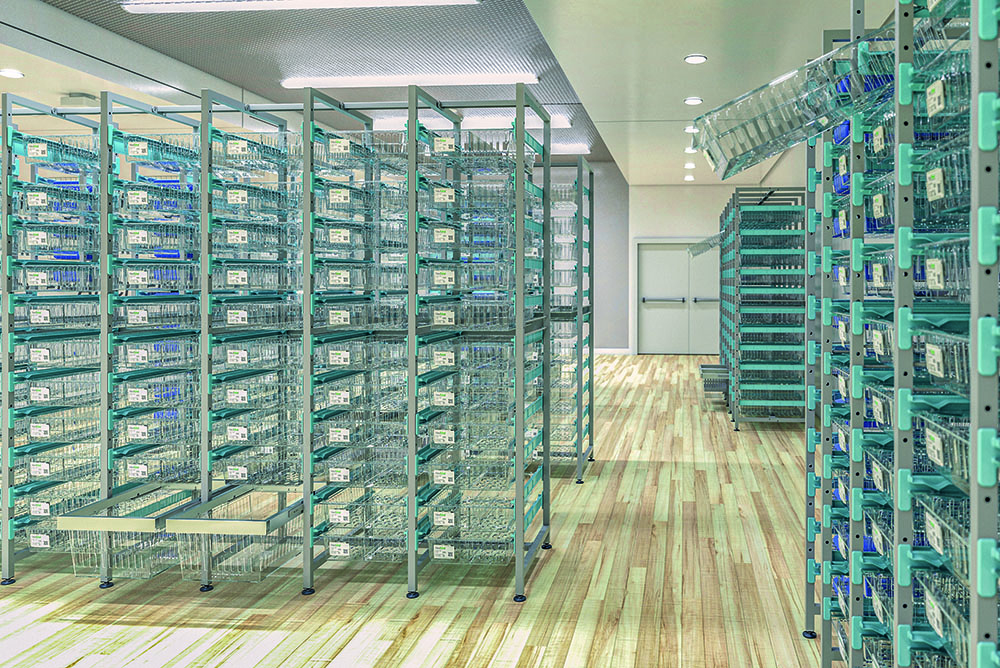 - easy assembly
- combination of MS baskets made of quality plastic (ABS), full shelves made of
stainless steel AISI304
- heavy-duty construction
- racks made of: stainless steel AISI304 (cat. No. ZR13...) or steel coated with gray
powder paint RAL7042 (cat. No. ZR12...)
- assembling according to your possibilities and needs (any dimensions and various
sizes)
- including anchoring and all fasteners (to the floor and walls)
- height-adjustable and leveling element
- possibility of assembling two rows back to back i.e. two-way access: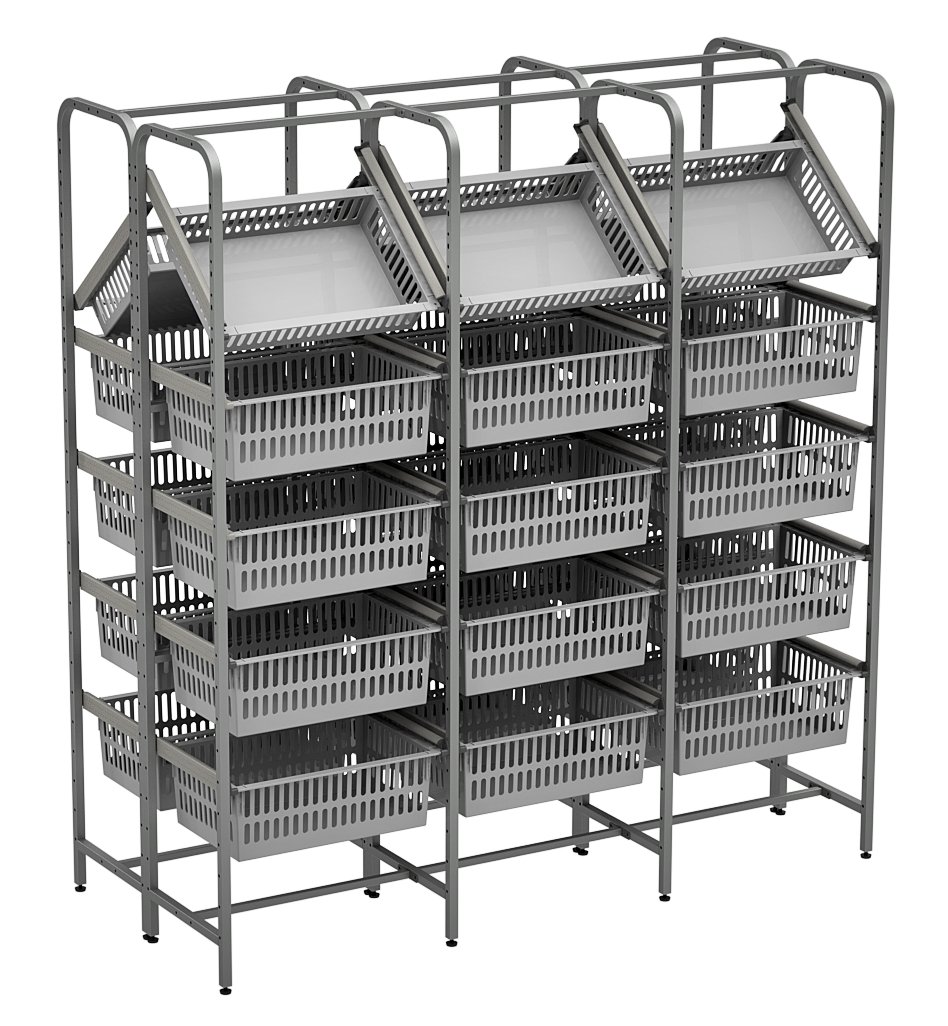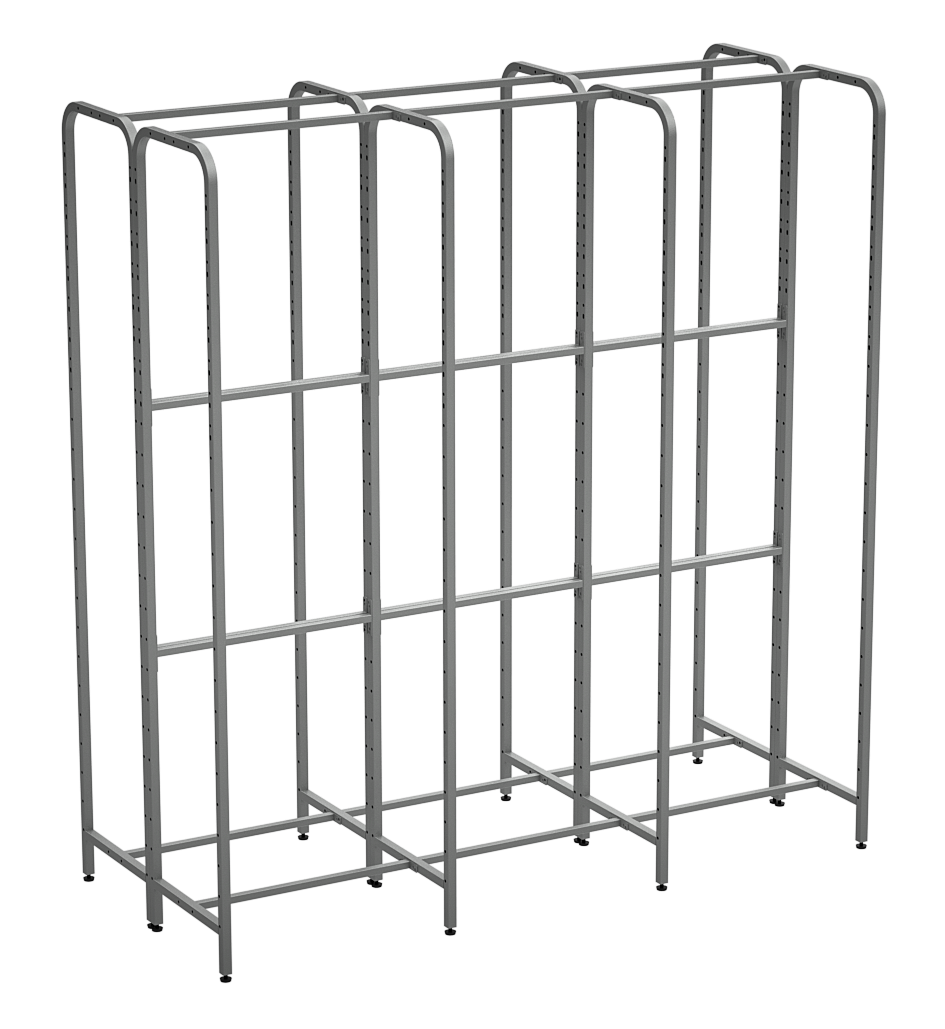 - can be equipped with transparent MS baskets
- racks can be made of the most durable stainless steel AISI316L to order (in the case of storage of chlorine or other aggressive materials)

EXAMPLES OF VARIOUS COMBINATIONS (depth 60 cm)

These racks may be combined with other products from our portfolio:
- cabinets in various designs with module system
- open and closed carts with module system
If you are interested, you can see more information on our website or you can call us!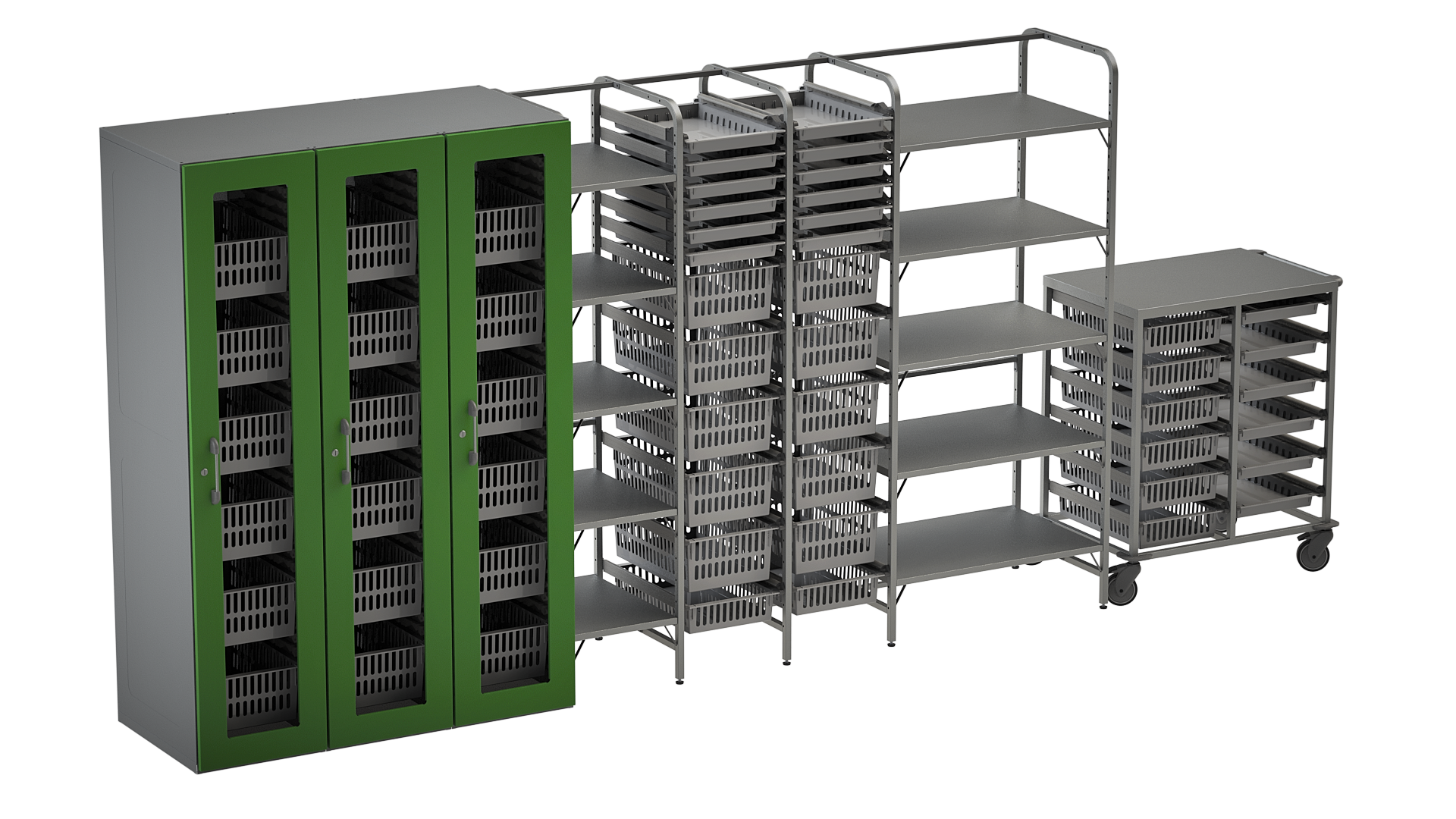 EXAMPLES OF VARIOUS COMBINATIONS (depth 40 cm)